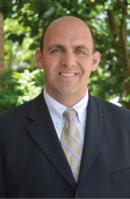 Paul A. Hardy, Jr., Owner/Licensed Funeral Director
Email: paulhardy@blakefuneralhome.com
Website: www.blakefuneralhome.com
Office Phone: 978-256-5251
Fax: 978-244-1460

Paul grew up in Lowell and is a 1993 graduate of Lowell Catholic High School. He graduated from the Funeral Institute of the Northeast in 2007 and received his Funeral Directors License that same year. Paul joined the staff of Blake Chelmsford Funeral Home in 2004 and purchased the funeral home from Richard P. Burkinshaw in 2010. Paul has a keen eye for detail and strives to provide each family with individual dignity and personal care.

Paul is a Corporator for the Lowell Five Cent Savings Bank, a Corporator for Lowell General Hospital, a member of the Chelmsford Police Foundation, Inc., the Greater Lowell Chamber of Commerce, and the Chelmsford Parade Committee. Paul currently serves on the Board of Directors of the Chelmsford Business Association and T.O.P.I.C. (Table of Plenty in Chelmsford). He is also a member of the Lafayette Club in Lowell, AHEPA Hellas Chapter 102 of Lowell where he currently serves as Vice President, the Massachusetts Funeral Directors Association and the National Funeral Directors Association.

He lives in Chelmsford with his wife Jennifer (Lebaropoulos) and their two daughters, Briana and Katherine.

In his spare time, Paul enjoys traveling with his family.